Welcome to Tommy's Window!
We recently launched this newly designed site and we continue to work to improve features and functionality.

- The rotating images above are the most recently posted shows -
We purpose to share with you a wealth of knowledge and experience from many different sources with the aim that this site may be an oasis for your soul. We hope your experience will be gratifying.
Here you will find an ever-increasing collection of beautifully illustrated Presentations made in PowerPoint, Flash, and Video format. These expressions of inspiration and insight cover an abundance of fascinating topics. Enjoyable to watch, the thoughts, emotion, and spirit conveyed through them generate a profound and enduring impact on many people's lives!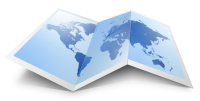 These messages are reaching the far corners of the Earth encouraging and motivating thousands of people to take on the challenges of their every day lives! We hope these will kindle your interest as well!
Through the invaluable help of volunteers, many shows have been translated into 40 languages. English and Spanish shows are published first then other language shows are published when we receive a new translation. Many of these shows are also available on YouTube! In addition, for the interested reader, we intend to post articles in the Readers' Corner, as we are able. What's more, we plan to include music and audio as it becomes available.
For English presentations, click 'Shows' in main menu. For all presentations in all languages, click 'Power Points'.  For presentations in the language of your choice, click 'Languages'. To look up shows by category, click 'Categories' and use the 'Search' box to find all items related to your search request.
Visit us on Facebook and Twitter by clicking the icons above. To share shows, on the shows pages click the corresponding button [Email, Facebook, MySpace, Twitter, etc.] Also, experience the shows in video by clicking the YouTube icon above where there are visual, narrated, and song videos.
Get your free subscription to receive our email with the latest show [English and/or Spanish only]. Just follow the 'Subscribe' link, fill out the form and submit to be added to our personal, private, and secure mailing list. Don't forget to confirm your subscription when you receive the confirmation email after you sign up.
For an optimal experience, read our FAQs about downloading, viewing, and sharing, plus details about our free subscription.
Shows are posted regularly and you're always welcome! We look forward to your comments!
Happy Viewing!