Aunque el sol se oculte tras una nube no experimenta cambio alguno. Del mismo modo, aunque la naturaleza divina se vista de humanidad, sigue siendo divina.
Jesús es Dios explicándose en un idioma comprensible para el hombre. El mensaje del Evangelio es quién es Jesús y qué hizo Jesús.
[Spanish: I Am]
El mundo material visible está sujeto al mundo espiritual invisible. Si prestas atención, puedes escuchar y unirte a los angeles cantando alabanzas a Dios por el nacimiento de Su Hijo Jesucristo.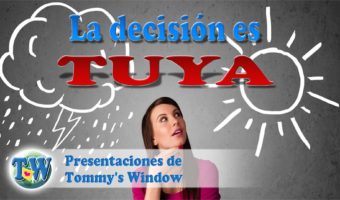 Hay muchas maneras de fracasar, una de las más exitosas es no correr riesgos. El artículo más inútil que se haya elaborado jamás es la excusa. Si nada te mueve a tomar una actitud firme, cualquier cosa te hará tambalear.
[Spanish: You Can Choose]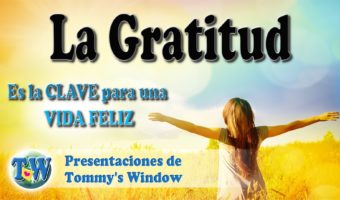 EL AMOR tiene poder para sanar nuestra vida, y el amor es, en su esencia, el poder que puede sanar a este mundo. Es la expresión natural de un corazón amoroso. No es posible estar AGRADECIDO y ser INFELIZ al mismo tiempo.
[Spanish: Gratitude the Key to a Happier Life]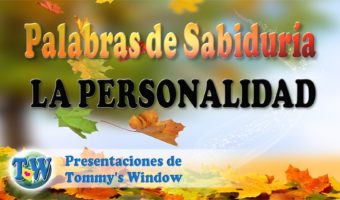 La reputación es lo que los hombres piensan de nosotros; la personalidad es lo que Dios sabe que somos. Las circunstancias no desarrollan nuestro carácter; solamente lo revelan.
[Spanish: Words of Wisdom on Character]
Reactions
I am really mesmerized with each slide of the PowerPoints we open. I realize a lot of things…and I really appreciate you for creating this site in the net…thank you for inspiring thousands and millions of us who have read the slides…and I assure you that I will share to my friends…thanks!!!
Jenelyn (Philippines)
I felt so lost, like I had nothing in life to live for but when I read one of your slides, it changed all my thoughts. I know that God is with me always.
Claudell (UK)
I am 56 years old and single and lost all my friends and my other family is scattered so please give some words that I could live with it and that will keep me always close to Jesus so I could love Him more.
Haifa (Jordan)
I want to extend my gratitude to the Tommy's Window family for making this site a great one, especially for the presentation Let Me Live (abortion).
Edwina (Liberia)
This site is awesome, especially the story of Tommy. It has really challenged my life; how someone with all the limitations that life would give to one person, still went on to be the good servant of Jesus Christ that he was.
Dalipso (Malawi)